There were no documents that contained
all
of the words in your query. These results contain
some
of the words.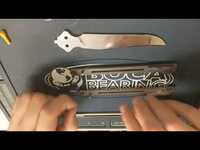 …through swapping out the steel balls for Ceramic Silicon Nitride (SI3N4) in an ELB Pro Flipper balisong. This knife requires 44 size 1/16" balls which can be purchased here:… 2017-06-07 21:57:05
There were no documents that contained
all
of the words in your query. These results contain
some
of the words.